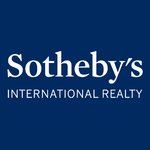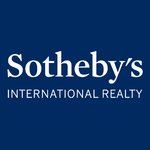 Agent
Randy Char
Agency

Las Vegas Sotheby's International Realty
Description
Randy Char has over 25 years of experience in Las Vegas development and brokerage as a sales leader, luxury producer and broker. His newest endeavor is to grow and expand the presence and impact of Sotheby's International Realty in Las Vegas and beyond, as the newly appointed President and Corporate Broker for Las Vegas Sotheby's International Realty.
Char previously sat as Owner/Broker of his boutique firm, Char Luxury Real Estate, with focus on delivering highly personal, expert team-delivered experiences for their clients in the high-end market. This has allowed him to collaborate with other luxury brands and developers to achieve exceptional results. The numbers speak for themselves: The Char Luxury Real Estate Team has sold over $100 million in 2021.
Randy has a long, proven history of successfully strategizing and implementing effective marketing and operational tactics for revolutionizing sales in any market. As previous vice president for several national home builders, he found a great passion for training and mentorship. He has actively been involved in the development and marketing of thousands of real estate sales.
As a member of AREAA since 2012, Randy 's passion for providing service to the community and advocating for Asian, minority and underrepresented communities continues to grow. He has held numerous leadership positions and was the founder of the AREAA luxury chair, the prior Local Chapter President and most recently, the 2018 national President for North America.
Randy has evolved over the course of his career into the role of leader, with a proven track record and a continued penchant for success.
Agency

10100 W Charleston Blvd, Las Vegas, NV 89135 - 89135 Las Vegas
Description
It can be easy to assume that all real estate brokerages and sales associates are the same. The truth is, we're passionate about being different - our unique qualities are at the heart of everything we do. For us, our responsibility goes way beyond assisting our clients in the purchase and selling of real estate. We're ambassadors of our communities and our industry. We look at each moment as an opportunity to bring irreplaceable value to our clients around the world, and in the process, redefine the real estate industry. Luxury isn't tangible. It isn't a price tag. Luxury is an experience and a commitment going beyond the status quo. Being different isn't for everyone, but to us, it is everything.
Relevance

Max price

Min price

Size

Bedrooms

Newest listed
€ 2,438,600

This home is absolutely stunning & offers unparalleled views of the Las Vegas Strip, Mntns, Golf Course & City! A show stopping, gourmet central kitchen features an oversized...

PRESTIGE

€ 5,627,500

This exquisite custom home is located in Falcon Ridge at The Ridges! Offering 9,000+sqft of living space over 3 floors. Redesigned & updated with hardwood floors, custom stone &...

PREMIUM

€ 4,595,800

Stunning 43rd-floor penthouse located at The Martin this home exudes elegance with its contemporary stylings. Floor to ceiling picturesque windows offers expansive views of the...

PREMIUM

€ 2,485,500

Spacious single-story home on the 15th green of tpc Golf Course in guard gated Tournament Hills! This home offers a sprawling 6,000+ sqft open floor plan with pitched ceilings &...

PREMIUM

€ 1,172,400

Absolutely stunning second-story home. Highly sought-after floorplan in double-gated Fairway Hills in The Ridges. Open floorplan with 3 suites & a den/office. The main living...

PREMIUM

€ 1,266,200

Newly remodeled and highly upgraded 5 bedrooms 3.5 bath home with 3 car garage located in the Paseos of Summerlin. This home has it all! You will feel welcomed as soon as you step...

PREMIUM

€ 1,078,600

Located in one of Las Vega's most prestigious high rises, Park Towers! This elegantly appointed home is located on the 3rd floor with beautiful views overlooking the building's...

PREMIUM

€ 1,688,200

Highly sort after floorplan, located on the highest floor available in this layout, right below penthouse level! Offering 3 bedrooms, 3.5 baths with a den/office. Central kitchen...

PREMIUM

€ 1,102,000

Absolutely stunning remodeled 2 bed 2.5 baths on the 6th floor. This home offers panoramic views of the Las Vegas Strip & community pool. And has been completely redesigned with...

PREMIUM

€ 726,900

Gorgeous terrace-level home. Efficient 1,990 sqft 2 bed 2.5 bath floor plan. Panoramic oversized windows overlook the building's private gardens & offer a partial strip view. The...

PREMIUM

€ 867,600

Gorgeous 2 bed 2.5 bath located on the terrace level. Hard surface flooring throughout! Picturesque windows overlooking private & community gardens with a peekaboo Strip View....

PREMIUM

€ 309,500

Beautiful remodeled one bedroom unit located in tower 1 on the 8th floor. This incredible unit features new paint, updated cabinetry and much more. Luxury vinyl flooring (new...

COLLECTION

€ 1,078,600

Views Views Views! This property offers unparalleled expansive views of the Las Vegas Strip, Downtown & Mountains from every window. Tower 1 806 sits on the 8th floor of the South...

COLLECTION

€ 539,300

Highly sought after floorplan! This 1 bedroom corner unit offers unparalleled panoramic South Strip Views! This property features floor to ceiling windows that encapsulate the lv...

COLLECTION