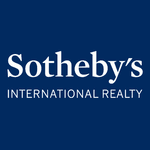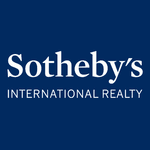 Agent
Jonathan Chao
Agency

Las Vegas Sotheby's International Realty
Description
A native of Taiwan, Jonathan Chao's years of experience in hospitality have served him well as a real estate agent specializing in luxury properties across the Las Vegas region. Jonathan's primary focus has consistently been the city itself, Henderson, and the Southwest to Northwest corridor. With a degree in Hospitality Management from UNLV, Jonathan credits his congenial and spirited outlook, as well as his experience working at vacation destinations like MGM and the Four Seasons Resorts International, for propelling him into what has become a successful real estate career.


Licensed since 2017, Jonathan brings years of trust and experience to his clients when navigating the complexities involved in buying or selling a home. He finds working within Sotheby's brand has elevated his practice with its international reach consisting of thousands of agents in hundreds of offices worldwide. His clientele is comprised of mostly doctors, business owners, retirees scaling down, young professionals looking to buy their first or second home, and out-of-state folks looking to invest in property in the neverending sunshine and desert landscape Southern Nevada provides.


Fluent in Chinese Mandarin, along with his Spanish-speaking real estate partner and wife, Ivette, Jonathan relishes the diversity of his clientele. He considers real estate to be a major part of wealth building, to which, a number of his long-time customers can attest to. Always one to expand his knowledge base and network, Jonathan participated in a trade mission to Athens, Greece in 2017 as part of the Global Business Committee from the Las Vegas Realtor Association. He also acted as a strategic partner in developing a Scenic Park project in Hunan, China in 2018, and is a Certified Luxury Home Marketing Specialist by the Institute of Luxury Home Marketing. Over the course of his career, Jonathan has received numerous awards and accolades including being the Top 1% Agent in Las Vegas, receiving a Gold Medal for Individual Production, and was consistently among the top three producers year after year at his previous agency.


An automobile aficionado, Jonathan has been working on his dream of owning a collection of his favorite cars. So far his collection consists of an '86 Porsche 944 turbo and a Limited Edition Toyota FJ Cruiser, to name a few. Escaping to the mountains on his mountain bike and traveling are among his favorite pastimes. He also prides himself on his charitable contributions to organizations like the NSPCA, All Friends Animal Sanctuary, D.A.R.E., and the Nevada Burn Foundation. Jonathan is the father of two sons, Oliver and Leonardo, along with his wife Ivette, and their chocolate lab, Kona.
Agency

10100 W Charleston Blvd, Las Vegas, NV 89135 - 89135 Las Vegas
Description
It can be easy to assume that all real estate brokerages and sales associates are the same. The truth is, we're passionate about being different - our unique qualities are at the heart of everything we do. For us, our responsibility goes way beyond assisting our clients in the purchase and selling of real estate. We're ambassadors of our communities and our industry. We look at each moment as an opportunity to bring irreplaceable value to our clients around the world, and in the process, redefine the real estate industry. Luxury isn't tangible. It isn't a price tag. Luxury is an experience and a commitment going beyond the status quo. Being different isn't for everyone, but to us, it is everything.
Relevance

Max price

Min price

Size

Bedrooms

Newest listed
€ 492,400

Well maintained 2 story Pulte home with pool on a cul-de-sac, with 3 bedrooms 3 baths & a loft. Spacious balcony right off of the master bedroom, overlooking the pool. Open...

Presented by

Jonathan Chao

COLLECTION

€ 365,700

Best of both worlds, living space like a single family home with amenities of a condominium. This home is situated inside the charming Legacy Courtyard community in the heart of...

Presented by

Jonathan Chao

COLLECTION

€ 469,000

Nestled inside Huntington Village at the heart of Rhodes Ranch, this 4 bedroom home features a generously sized loft, one bedroom down, real hardwood floors throughout downstairs,...

Presented by

Jonathan Chao

COLLECTION

€ 492,400

Well maintained 2 story Pulte home with pool on a cul-de-sac, with 3 bedrooms 3 baths & a loft. Spacious balcony right off of the master bedroom, overlooking the pool. Open...

Presented by

Jonathan Chao

COLLECTION