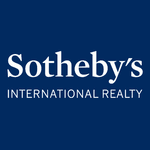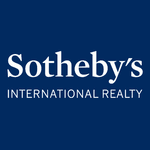 Agent
Emily Claessens
Agency

Antwerp Sotheby's International Realty
Description
The real estate agency Belgium Sotheby's International Realty offers its international and local clients a wide selection of luxury properties in all price ranges in the European capital. With three locations around the country, Brussels, Antwerp and Brabant, Belgium Sotheby's International Realty welcomes its distinguished clients in search of properties going from the classic villa in green suburbs, a contemporary penthouse in the city center, an equestrian property, a castle or a manor in Belgium's countryside.
Agency

Frankrijklei 93 - 2000 Antwerp
Description
With origines bringing back to the 10th century, Antwerp is a port city in northern Belgium, known for its diamond district, Renaissance architecture and Flemish Baroque artists. It is also a city enjoying exceptional activity, with its restaurants, galleries, shops, museums and many places to go out. Contrasting with this extremely vibrant city center, its periphery, including but not limited to the municipalities of Brasschaat and Schilde, is intended to be residential and prestigious.
Located along a must-see avenue in the center of Antwerp, our Antwerp Sotheby's Realty office offers a portfolio of the most outstanding properties in the city and its outskirts. Regardless of the surface and the price, our properties are all guarantees of an exceptional character, whether in terms of architecture, finishes, spaces or location.
Composed of a team of ten real estate professionals, a marketing team dedicated to innovation and dedicated administrative support, our Antwerp office can support you in all stages of your real estate projects, whether they are relate to the sale, purchase or rental.
Relevance

Max price

Min price

Size

Bedrooms

Newest listed
The mansion with a living area of ​​± 600 m² and a garden of ± 140 m² and terrace has recently been completely renovated while retaining authentic elements. This mansion has an...

Presented by

Emily Claessens

COLLECTION

Located on Het Zuid, penthouse of ± 160m² with 3 bedrooms in a monumental building. This spacious penthouse is located on the 3rd floor of a historic warehouse, formerly owned by...

Presented by

Emily Claessens

COLLECTION

Centrally located in the Harmonie district, renovated town house with a living area of ​​± 230 m² and a spacious garden of ± 80 m². The town house has a spacious entrance that...

Presented by

Emily Claessens

COLLECTION

Located near the Scheldt, furnished apartment with a living area of ± ​​110 m², located on the second floor of a new complex. The apartment consists of entrance hall with guest...

Presented by

Emily Claessens

COLLECTION

Located in the "Theater district" of Antwerp, recent modern apartment with panoramic windows and a south-east facing terrace. The apartment offers a private elevator with direct...

Presented by

Emily Claessens

COLLECTION

Unique furnished loft in the old town center of Ghent with a living area of ​​± 260 m² with balcony with view on the Leie. The loft is located on the first floor and consists of...

Presented by

Emily Claessens

COLLECTION

Located in the heart of Antwerp, between the Meir and the Opera square, a completely renovated building to an original design by architect S. Dielvorst, consisting of three...

Presented by

Emily Claessens

COLLECTION

Located in the historic center of Antwerp, fully renovated authentic triplex of ± 110 m² in an eclectic building called "Den Gulden Beyr" from 1955 with a view of the cathedral...

Presented by

Emily Claessens

COLLECTION

New exclusive apartment located in the area of "The South" for multifunctional use with covered terrace overlooking the garden. The apartment consists of a hall with a custom-made...

Presented by

Emily Claessens

COLLECTION

Located in the Theaterbuurt, two bedroom apartment of ± 96 m² with terrace overlooking the Vogelenmarkt. The two bedroom apartment is located on the second floor and accessible by...

Presented by

Emily Claessens

COLLECTION

Located in the historic center of Antwerp, fully renovated, authentic studio of ± 50 m² in an eclectic building which is called "Den Gulden Boom", dating from 1955 with a view of...

Presented by

Emily Claessens

COLLECTION

Located in the center of Antwerp, a furnished apartment with a living area of ± 95 m² and a spacious and sunny terrace of ± 12 m². The apartment is located on the 4th floor and...

Presented by

Emily Claessens

COLLECTION