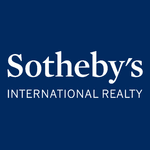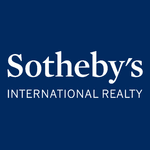 Agent
Jeff Metz
Agency

Las Vegas Sotheby's International Realty
Description
Jeff has had a successful professional career in nonprofit management, fundraising, consulting and education where he helped organizations achieve their goals and meet their missions. He has raised millions of dollars for organizations by engaging donors with passion and vision, and has been involved in building projects from 1-20 million dollars. With a background in education and business, Jeff puts these skills to work with real estate clients helping them find, negotiate and purchase their dream home or investment property.
Annette has been very active in event planning and fundraising for organizations for 30 years helping them meet their institutional purpose and goals. Her energy, attention to detail, passion and engaging personality has helped her earn the reputation as being "Amazing Annette". She desires to use the same strategies of perseverance and relationship building to help her clients feel "Amazing" when going through the experience of buying or selling a home. Her true passion has always been meeting people and cultivating relationships. A client's happiness is her happiness!

Together Jeff and Annette are excited to bring their combined expertise to help clients achieve all of their goals and build relationships that will continue long into the future.
Agency

10100 W Charleston Blvd, Las Vegas, NV 89135 - 89135 Las Vegas
Description
It can be easy to assume that all real estate brokerages and sales associates are the same. The truth is, we're passionate about being different - our unique qualities are at the heart of everything we do. For us, our responsibility goes way beyond assisting our clients in the purchase and selling of real estate. We're ambassadors of our communities and our industry. We look at each moment as an opportunity to bring irreplaceable value to our clients around the world, and in the process, redefine the real estate industry. Luxury isn't tangible. It isn't a price tag. Luxury is an experience and a commitment going beyond the status quo. Being different isn't for everyone, but to us, it is everything.
Relevance

Max price

Min price

Size

Bedrooms

Newest listed
This never before lived in home is ready for you to move in! This spacious 4 bedroom home in the Cliffs is on a corner lot with breathtaking views of the Red Rock Mountains....

COLLECTION

€ 576,800

Looking for a new build? Look no further than this gorgeous three-story two bedroom two and a half bath home in Summerlin West. If you are interested in new construction this one...

COLLECTION