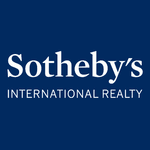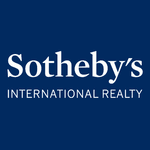 Agent
Yelena Horton
Agency

Las Vegas Sotheby's International Realty
Description
For more than 24 years Yelena has watched the Las Vegas valley transform into the vibrant city she calls home. Yelena Brezhneva is a Global Real Estate Advisor that specializes in buying, selling, and marketing high rises, luxury homes, and estates. She holds licenses in real estate and property management in Los Angeles, CA, Las Vegas, NV, and Miami, Florida.
Yelena brings more than 20 years of professional business and global experience to an ever-growing international market. She has relationships with a vast variety of institutional investors across different parts of the globe. You will find her real estate insights published in multiple magazines and publications throughout Las Vegas and Los Angeles. Her well-respected depth of knowledge has brought great success in developing client & investment relationships. Speaking several languages, combined with her ability to create innovative marketing strategies, Yelena has a creative and out-of-the-box mindset that makes her a great addition to any team that is looking to be even more successful.
She has sharpened and mastered each and every skill needed to maximize productivity & increase ROI. Her methods have led to excellence within this field. She's well respected by her clients and partners. Yelena is a trusted and driven professional who thinks quickly and creatively, all with her client's best interest in mind.
Ever-expanding her professional knowledge, she is a certified buyer specialist and constantly participates in advanced real estate training. As an active proponent of social and cultural change, Yelena was named one of the Top 100 Women in Las Vegas and is an active member of the Greater Las Vegas Association of Realtors, the Beverly Hills/Greater Los Angeles Association of Realtors, the National Association of Realtors, the National Association of Professional Woman, Global Alliance Network and lastly, as a Founding Member of Russian American Chamber of Commerce.
Agency

10100 W Charleston Blvd, Las Vegas, NV 89135 - 89135 Las Vegas
Description
It can be easy to assume that all real estate brokerages and sales associates are the same. The truth is, we're passionate about being different - our unique qualities are at the heart of everything we do. For us, our responsibility goes way beyond assisting our clients in the purchase and selling of real estate. We're ambassadors of our communities and our industry. We look at each moment as an opportunity to bring irreplaceable value to our clients around the world, and in the process, redefine the real estate industry. Luxury isn't tangible. It isn't a price tag. Luxury is an experience and a commitment going beyond the status quo. Being different isn't for everyone, but to us, it is everything.
Relevance

Max price

Min price

Size

Bedrooms

Newest listed
€ 750,300

Immerse yourself in this fully furnished, luxury, move-in ready corner-unit, with top-of-the-line finishes and exceptional views. Sky-high windows soar above your living room,...

Presented by

Yelena Horton

COLLECTION