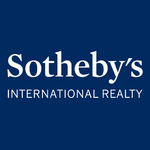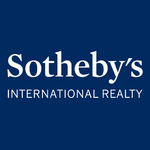 Agent
Ranu Jain
Agency

India Sotheby's International Realty
Description
With a strong background in sales, Ranu brings a wealth of knowledge and expertise to the table.
She speaks the luxury language fluently, having worked in the high-end product industry since 2011. In the Luxury Automobile category, she has worked with brands such as Jaguar Land Rover and Mercedes-Benz, as well as Rivoli, a well-known Luxury Lifestyle Retail brand in Dubai.
Her educational background adds to her professional success. Ranu graduated from Bhawanipur Education Society College with a Bachelor of Commerce Honours degree, then went on to I.I.S.W.B.M. with a Diploma in Human Resources and Marketing (dual specialisation).
On the one hand, her sales record includes some outstanding work across frontiers, and on the other, she has been progressively making an impression in the real estate market.
With remarkable communication skills in English, Hindi, and Bengali, a strategic approach to negotiating, and a calm and affable personality, Ranu adapts to new situations with ease. She is passionate about travelling and has travelled to countries in Southeast Asia such as Singapore, Malaysia, Thailand, and Indonesia.
She is a firm believer in spirituality and has completed a ten-day Vipassana course.
With over 4 years of real estate experience, Ranu has built an expertise in completing uber-luxury residential deals.
Agency

1309, 13th Floor, Godrej Genesis Building EP & GP Block, Sector 5 - 700091 Calcutta
Relevance

Max price

Min price

Size

Bedrooms

Newest listed
€ 563,800

This apartment in Kolkata effortlessly blends classic with a contemporary twist and has a built-up area of 460 sqm. (approx.). A grand living space and a strikingly large dining...

COLLECTION

€ 473,600

This 3 bedroom apartment on the 9th floor is strategically designed to ensure easy flow of light and air. The compact living area with an open kitchen defines new age living. The...

COLLECTION