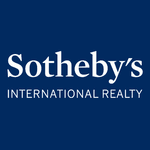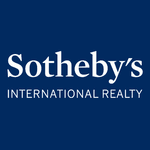 Agent
Jaishree Brice
Agency

United Kingdom Sotheby's International Realty
Description
Jaishree is a Senior Broker at UK Sothebys International Realty. Jaishree focusses on prime and super prime properties in Prime Central London more specifically Mayfair, Marylebone, Belgravia, Knightsbridge and Chelsea.
Jaishree joined UK Sothebys International Realty in early 2022 and within the first month closed her first super prime deal. She joined the team from Singapore where she was a high achieving realtor for more than 11 years, with clients in Singapore, UK, India, Thailand, Malaysia, Japan and Hong Kong. She advises on property investments as well as self stay properties and her client base mainly includes private clients who she works with, with utmost discretion.
Jaishree comes from a corporate background and brings strategic thinking, professional discipline and commitment to her real estate work.
Jaishree is an experienced global executive and has worked in UK, India, Thailand and Singapore and has travelled extensively over the world. This has given her the ability to understand various cultures and work successfully with people of different nationalities. Self motivated and highly driven, she has a great relationship with her clients who value her sincere advice and work with her across borders.
Her interests include travelling, appreciating art and listening to music of all genres and she speaks English and Hindi and understands Punjabi and Urdu.
Key skills : Client relationships, Advising on property portfolios, Negotiating.
Agency

77-79 Ebury Street - SW1W0NZ London
Description
Mayfair, Belgravia and the surrounding borough of Westminster are iconic districts of central London. The areas are often seen as the cultural centre of the city where the national museums, galleries, theatres, concert halls and heritage buildings are found. The majority of embassies, London's most famous hotels, Michelin starred restaurants and the internationally renowned shopping of Bond Street are also located here. With a variety of architectural styles; from stately 19th century mansion houses in Mayfair to the elegant 'piano nobile' apartments on the leafy garden squares of Belgravia, the borough of Westminster has a feeling of old world prestige. The residential property here is generally considered to be some of the finest in the world. The Mayfair office in London is located in close proximity to the Sotheby's auction house which maintains a strong relationship. Centrally located just off Bond Street, the office provides bespoke services to a global clientele who want to buy, sell or let in Prime Central London, specifically Mayfair, Belgravia, St James', Westminster, Knightsbridge, Kensington and South Kensington, Chelsea, Marylebone and Regent's Park.
Relevance

Max price

Min price

Size

Bedrooms

Newest listed
€ 1,988,800

Prospect Belle Prospect Belle is a spectacular houseboat, moored on prospect Moorings in the Wandsworth Riverside Pier. At 3051sqft (excluding the open terrace deck), it is big...

Presented by

Jaishree Brice

PRESTIGE

€ 43,185,700

Uk Sotheby's International Realty proudly present this outstanding turnkey penthouse set in a Grade ii listed building on the highly sought-after and prestigious Manresa Road in...

Presented by

Jaishree Brice

PRESTIGE

€ 3,636,700

Uk Sotheby's International Realty proudly present this immaculate penthouse over the sixth floor and seventh floor of the new build development of Chelsea Creek. Finished to high...

Presented by

Jaishree Brice

PREMIUM

€ 2,727,500

Uk Sotheby's International Realty proudly present this sixth floor immaculate bright flat, fully renovated to high specs with great attention to detail and located in a quiet and...

Presented by

Jaishree Brice

PREMIUM

€ 3,977,600

Uk Sothebys International Realty are proud to present this rare and iconic London riverside property. The Chalet at Hampton Court is being offered as a complete and unique...

Presented by

Jaishree Brice

PREMIUM

€ 2,841,200

Bridgeman House is part of the highly desirable 375 Kensington High Street development. This three bed has a generous sized balcony and has been designed to an exquisite standard....

Presented by

Jaishree Brice

PREMIUM

€ 3,693,500

A beautiful five-bedroom apartment on the second and third floor of a new build development. The apartment has a spacious open plan kitchen/dining and reception room, with views...

Presented by

Jaishree Brice

PREMIUM

€ 1,818,300

Uk Sotheby's International Realty proudly presents this beautiful detached period family home in the quiet and tree lined Grove Park area of the popular suburb of Chiswick. Spread...

Presented by

Jaishree Brice

PREMIUM

€ 3,977,600

Bridgeman House is part of the highly desirable 375 Kensington High Street development. This rare to the market large three bed (all ensuites) boasts a dual aspect position and...

Presented by

Jaishree Brice

PREMIUM

€ 4,318,600

This modern 2,280sqft, four-five-bedroom house is located within two minutes from Kensington Gardens and under a 5-minute walk to Notting hill Gate underground. The elegantly...

Presented by

Jaishree Brice

PREMIUM