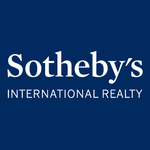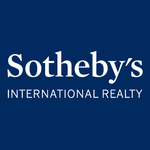 Agent
Rushel Verma
Agency

India Sotheby's International Realty
Description
Rushil initiated his career working with an IPC after graduating from Amity University with a bachelor's degree in business administration and a major in finance.


Perseverance, industry knowledge, and market intelligence are just a few of the strengths he offers to his clientele as a real estate advisor. With 11 years of industry experience, he is well-versed in acquisition/ disposition processes from start to finish. His understanding of market trends and ever-evolving market dynamics allows his client to capitalise on their investment goals.


Born and raised in New Delhi, Rushil enjoys most of his free time by indulging in various fitness regimes with CrossFit being his preferred choice.
Agency

Prius Platinum D3 District Center Saket - 110017 New Delhi
Description
Welcome to India Sotheby's International Realty. New Delhi is located in the heart of beautiful India and the seat of the legislative and judiciary branches of the government of India. While India is one of the oldest civilizations in the world, it's also extremely rich in cultural heritage. India Sotheby's International Realty offers its International and local clients an extraordinary professional service. The team comprises of luxury real estate professionals and ex-private bankers, with a remarkable experience, catering to the demands of resident and Global Indians. We have a strong belief in maintaining the highest standards of ethical conduct and integrity in all dealings, ensuring that nothing supersedes the interest of our clients. Our sales associate's unique skill sets and approach to luxury real estate, is hands-on in every aspect of the buying and selling process. With a specialized focus on India which includes luxury properties from New Delhi, National Capital Region, Jaipur, Chandigarh, Himachal Pradesh, Mumbai, Bangalore and Chennai to name a few. Our team is focused on million-dollar homes in all parts of Lutyens and South Delhi such as Jor Bagh, Golf Links, Hailey Road, Defence Colony and Vasant Vihar etc. Our team of dedicated agents are amongst the most accomplished and knowledgeable real estate professionals in India, and beyond.
Relevance

Max price

Min price

Size

Bedrooms

Newest listed
€ 2,839,900

Spread across around 11,330 sqm (2.8 acres) of land with a built-up area of 555 sqm (6,000 sq. ft.), this farmhouse for sale in Asola has been beautifully landscaped with a...

Presented by

Rushel Verma

COLLECTION

€ 845,200

This apartment in Gurugram is designed by Wow D-Lab, Singapore, landscape by Cracknell. Designed to meet the discerning lifestyle of the privileged few with just 120 exclusive...

Presented by

Rushel Verma

COLLECTION

€ 1,436,800

This beautiful park-facing property for sale in Geetanjali Enclave is on a plot size of 420 sqm and has a built-up area of 460 sqm. The elevated park in front provides for...

Presented by

Rushel Verma

COLLECTION

€ 2,253,900

Spread across around 10,925 sqm (2.7 acres) of land, this immaculate farmhouse is beautifully landscaped. It houses a well-maintained one-bedroom cottage overlooking the lush...

Presented by

Rushel Verma

COLLECTION