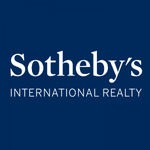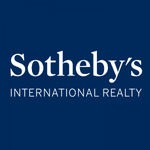 Agent
Gemma Pugh
Agency

United Kingdom Sotheby's International Realty
Description
Gemma is a Senior Director - Lettings at UK Sotheby's International Realty.

Gemma has a wealth of experience and a strong proven track record in the London residential market.
Gemma has extensive contacts in the property industry having created a substantial network over the past seventeen years. She is a valuable, reliable, and trusted advisor. She covers a wide selection of residential properties across the whole of prime central London ranging from studios to luxury penthouse apartments and grand family homes.

Before starting at Sotheby's Realty Gemma was the head of lettings for a boutique agency specialising in super prime. Prior to this, she was at Knight Frank in Mayfair for 5 years and at the Riverside office for 2 years. She started her career at Cluttons in Tower Bridge.

Gemma is a very ambitious and driven working mother of two. She not only excels in her professional career but also takes pride in her role as a mother to her two young sons. Despite the challenges of balancing work and family life, Gemma remains determined and focused on achieving success in all areas of her life. She is dedicated to providing the best possible life for her children while also pursuing her own personal and professional goals.
Agency

48 Conduit St - W1S 2YR London
Description
Mayfair, Belgravia and the surrounding borough of Westminster are iconic districts of central London. The areas are often seen as the cultural centre of the city where the national museums, galleries, theatres, concert halls and heritage buildings are found. The majority of embassies, London's most famous hotels, Michelin starred restaurants and the internationally renowned shopping of Bond Street are also located here. With a variety of architectural styles; from stately 19th century mansion houses in Mayfair to the elegant 'piano nobile' apartments on the leafy garden squares of Belgravia, the borough of Westminster has a feeling of old world prestige. The residential property here is generally considered to be some of the finest in the world. The Mayfair office in London is located in close proximity to the Sotheby's auction house which maintains a strong relationship. Centrally located just off Bond Street, the office provides bespoke services to a global clientele who want to buy, sell or let in Prime Central London, specifically Mayfair, Belgravia, St James', Westminster, Knightsbridge, Kensington and South Kensington, Chelsea, Marylebone and Regent's Park.
Relevance

Max price

Min price

Size

Bedrooms

Newest listed
Uk Sotheby's International Realty proudly presents this stunning two bedroom apartment located on the second floor of the prestigious and highly coveted Clarges of Mayfair....

ELITE

Sotheby's International Realty proudly present this spacious three-bedroom apartment is a clever fusion of comfort, sophistication, and clever design. Wonderful classic elements...

ELITE

United Kingdom Sotheby---s International Realty are proud to present this impressive 2 bedroom apartment offering unparalleled access to hotel services and a private roof terrace,...

ELITE

United Kingdom Sotheby---s International Realty are proud to present this impressive 2 bedroom apartment offering unparalleled access to hotel services and a private roof terrace,...

PRESTIGE

United Kingdom Sotheby---s International Realty are proud to present this impressive 2 bedroom apartment offering unparalleled access to hotel services and a private roof terrace,...

PREMIUM

United Kingdom Sotheby---s International Realty are proud to present this impressive 2 bedroom apartment offering unparalleled access to hotel services and a private roof terrace,...

PREMIUM

United Kingdom Sotheby---s International Realty are proud to present this impressive 2 bedroom apartment offering unparalleled access to hotel services and a private roof terrace,...

PREMIUM