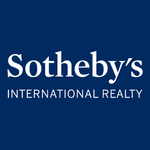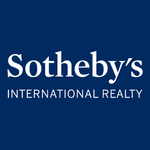 Agent
Russell Reddell
Agency

New Zealand Sotheby's International Realty
Description
Russell works in partnership with Matt Finnigan in the Queenstown head office; a collaboration which has seen them negotiate some of the largest private property transactions in the market. Unlike other agents, their focus is predominantly on High Country Stations and Lifestyle properties throughout the South Island, rather than traditional residential real estate. This formidable team have a strong reputation and considerable track record of success. The combination of Matt's background in property valuation and commercial leasing, with Russell's business acumen and negotiation skills, make for a strong and well-balanced team. With considerable experience in high-end real estate, difficult transactions and hard-to-sell properties, Vendors often turn to this team to get results. Both Matt and Russell have lived in Queenstown for over 25 years, resulting in incredible local knowledge of the residential market. They are consequently regular sellers of the resort's residential and lifestyle properties. Offering a discreet and savvy approach to all property transactions, market-leading knowledge and results at the top end of the iconic property sector, contribute to the ongoing success of this unique team. Matt and Russell have considerable experience in dealing with high-net-worth individuals and offer exceptional exposure to a large local and international database.
Agency

Correspondence: PO Box 1595 2nd Floor, Mountaineer Building, Crnr Shotover and Rees Streets - 9300 Queenstown
Description
In 2005, Browns Real Estate was founded by Mark Harris and Julian Brown to market property in the mid to premium end of the real estate market in Queenstown.

After a very successful first 12 months in operation, Browns Real Estate became part of the Sotheby's International Realty network in April 2006. New Zealand Sotheby's International Realty has subsequently achieved and still holds the record for the highest sales price achieved across different sectors of the New Zealand market including High Country Stations, Apartments, Townhouses, Lifestyle and Waterfront properties.

Over the last four years, New Zealand Sotheby's International Realty has expanded into key locations across New Zealand and now has offices in Queenstown, Clearwater Resort/Christchurch, Herne Bay and Parnell in Auckland with specialised brokers in other key locations such as Wanaka and Marlborough.
Relevance

Max price

Min price

Size

Bedrooms

Newest listed
Price on Application

Pokapu - The Ultimate Alpine Retreat Set in the foothills of The Remarkables, Pokapu embraces the finest aspects of luxurious mountain living, privacy and space. Michael Wyatt's...

Presented by

Russell Reddell

COLLECTION

Price on Application

Sitting in pole position on the desirable Crown Range, this large rural lifestyle parcel is one of the larger land holdings offered for sale in Queenstown for many years,...

Presented by

Russell Reddell

COLLECTION