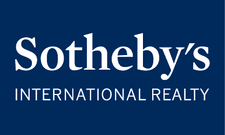 Agency
Montevideo Sotheby's International Realty
Dr. Andres Puyol 1605 - Montevideo
Description
We are a company of professional agents, part of an international network of brokers who share certain values and objectives.
We are guided by the pursuit of excellence in the service that we offer and the commitment to treat each one of our clients as if they were unique. Discretion, integrity and refinement; these three words describe our brand's personality.
Our team is made up of experienced agents who know the local market and at the same time understand the idiosyncrasies of sophisticated clients looking for distinguished properties or real estate investment opportunities.
We are experts in the service of APPRAISAL, using different methodologies to achieve a transactional value as close as possible to the market's reality.
Our agents constantly receive training and have the technological platform of a world-class company.
Our referral network and access to clients all over the world differentiate us from many other local real estate companies.
Relevance

Max price

Min price

Size

Bedrooms

Newest listed
€ 10,143,000

In this occasion, we have a magnificent 5.2-hectare country estate located in the prestigious area of La Boyita, in José Ignacio, Maldonado Department, Uruguay. This spectacular...

Presented by

Carlos Garcia Arocena Sr

COLLECTION

€ 10,330,800

Hotel de Campo San Pedro de Timote, the oldest tourist ranch in Uruguay, is a different destination, where you can breathe fresh air, history, tradition and tranquility. A space...

Presented by

Carlos Garcia Arocena Sr

COLLECTION

Price on Application

Investment opportunity. Potential for developing real estate, equestrian farm, golf course, hotel or simply to enjoy nature and miles of pristine beaches. Low-intensity tourism...

Presented by

Carlos Garcia Arocena Sr

COLLECTION

€ 2,066,200

"El Ahora" is a property of 16 hectares located in one of the most beautiful places in the entire world, the Sierras de Maldonado area of Uruguay. The property is in a rural area...

Presented by

Carlos Garcia Arocena Sr

COLLECTION

€ 2,347,900

Entrance by Rambla and by Mar Artico. Built area on four levels 533 m², on a plot of 546 m². First level: - With entry through the Arctic Sea. - Pallier entrance with stairs and...

Presented by

Carlos Garcia Arocena Sr

COLLECTION

€ 2,347,900

It is a house built in 2022, by the jdva studio. With a very modern style and on two floors. The ground floor has an access with an entrance hall, toilet, desk, living/dining room...

Presented by

Carlos Garcia Arocena Sr

COLLECTION

€ 1,127,000

This house in Carrasco, Montevideo presents an excellent solution for those who are looking for a well-located place in the center of Carrasco. On a plot of 829 m2, the house is...

Presented by

Carlos Garcia Arocena Sr

COLLECTION

€ 2,066,200

Important residence built in 1956, with some reforms, in one of the most attractive areas of Carrasco. With 650 m2 built on a plot of 1800 m2. It was for several years the...

Presented by

Carlos Garcia Arocena Sr

COLLECTION

€ 2,817,500

Less than one kilometer from the international airport that connects it to Buenos Aires in the north, in 7 minutes from Carmelo, and only a few hundred meters from its exclusive...

Presented by

Carlos Garcia Arocena Sr

COLLECTION

€ 563,500

Lunaverde One hour from Carrasco International Airport and only 45 minutes from Punta del Este, this setting of almost 1,200 hectares of the most panoramic landscape in Uruguay,...

Presented by

Carlos Garcia Arocena Sr

COLLECTION

€ 515,600

Built in 1914 by renowned Uruguayan architect Gral. Alfredo Ramon Campos (1880-1970), thoroughly renovated in 2011. It's a three storey house with 6 bedrooms each of them with en...

Presented by

Joaquin Latina

COLLECTION

€ 751,300

Historic old town on the Rio Negro, near the city of Mercedes, and just over 300 km from Montevideo, a true spectacle for the senses has been configured, where the exotic and the...

Presented by

Carlos Garcia Arocena Sr

COLLECTION

€ 10,330,800

San Jose is situated on Uruguay`s Atlantic coast at the highest elevation of a rolling plateau, with waterfront on the laguna de Rocha. It is a colonial style house, farm...

Presented by

Carlos Garcia Arocena Sr

COLLECTION

€ 563,500

Excellent house in the heart of Carrasco, built with noble materials, in good condition ready to move, surrounded by gardens and trees. The 345 m2 (3.713 sq ft) house is in the...

Presented by

Alvaro Calandra

COLLECTION

€ 610,500

Exceptional and emblematic apartment in Uruguay. In the heart of downtown Montevideo. Simply a palace. Built by acclaimed arch. Faget Figari. Full floor with an area of 504 m²,...

Presented by

Joaquin Latina

COLLECTION