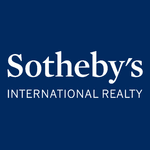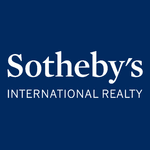 Agent
Rob Curtain
Agency

Peninsula Sotheby's International Realty
Description
Commencing his real estate career only a few days after leaving school in 1985, Rob soon became one of Melbourne's youngest dynamic estate agents. Successfully selling many of Melbourne's prestige properties through the difficult period of the early 90's, he learnt quickly that real estate isn't always a seller's market.
After 10 years in the world of property, Rob moved to the World of Entertainment as part of Crown Casino's original marketing team, responsible for creating, building and maintaining an international brand both locally and in Asia. He gained a wealth of knowledge in marketing across all media disciplines working alongside the world's leading marketers. His innovation, attention to detail and energy were indispensable in his position as a senior executive in one of Australia's largest companies.

In 2008 Rob moved permanently with his wife and family to the Mornington Peninsula and believes it's the perfect place in which to raise a young family. Returning to real estate in 2010, Rob picked up where he left off, quickly establishing himself as the leading luxury agent in the Portsea & Sorrento market. Rob's total yearly sales are now amongst the highest in Victoria as well as the leading agent on the Mornington Peninsula.

As Managing Director of another world class brand (sir.com) Rob has built on his corporate experience and previous time in real estate to create a new model of real estate service that achieves the best results for clients and his team. A natural innovator, Rob saw that the old fragmented model of real estate was dead. In its place he has created a team that work together seamlessly, partner with clients & colleagues, communicate with integrity, respect and without game playing to ensure a win/win/win - seller/buyer/agent.

Married with two sons, in his time off he can be found on his tractor in Red Hill where he now lives, or enjoying a local pinot noir with friends at one of the districts many wineries.
Agency

119-125 Ocean Beach Road Level 1 - 3943 Sorrento
Description
Our Peninsula office is located in the main street of Sorrento on the 1st Level at Suite 5, 119-125 Ocean Beach (Cnr Darling Road). The Sotheby's International Realty network retains more than 24,000 sales associates in over 1,000 offices, located in more than 74 countries and territories worldwide. Sotheby's International Realty places over 10,000 referrals every year via a dedicated referral office network and extends this legacy with real estate representation throughout the world. Peninsula | Sotheby's International Realty's Sorrento office is independently owned & operated. Our Officer in Effective Control is Rob Curtain +61 418 310 870.
Relevance

Max price

Min price

Size

Bedrooms

Newest listed
Price on Application

Architect-Designed Luxury in a Privileged Location Memorable design, sophisticated luxury and unique construction quality define this breathtaking architectural residence,...

COLLECTION

Price on Application

Over 3/4 Acre In Unrivalled Beachfront Location Positioned in one of the Peninsula's most tightly-held beachfront positions, 'Tusmore' is a substantial 4 bedroom, 3 bath home on a...

COLLECTION

€ 6,620,700

Luxury waterfront with direct access to Weeroona bay Enjoying a privileged elevated position on the cliff only metres from the western side of the Portsea Pier, this beautifully...

COLLECTION

Price on Application

Mountain Lodge Retreat - A Palace in the Sky Indulging the senses high above the city lights of Melbourne, no expense or effort has been spared in the creation of this simply...

COLLECTION

Price on Application

Precious Pastures Quite possibly the finest 50+ acres to hit the market, this rare land holding of rural perfection has never before been offered for sale as a single title....

COLLECTION

Price on Application

Priceless Proposition with Planning Pre-Approved Extraordinary land holding of some 1,593 sqm (approx.) offers extensive water, coastline & city views and comes with an approved...

COLLECTION