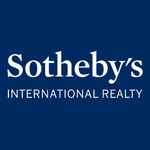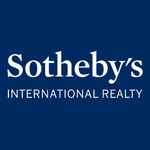 Agent
Maritha Keil
Agency

British Virgin Islands Sotheby's International Realty
Description
Maritha Keil is the founder and Managing Broker of British Virgin Islands (BVI) Sotheby's International Realty. She has been a Realtor for over 30 years and has marketed and sold more properties than any other real estate agent in the BVI. Arriving from the US in 1981/82, Maritha has developed an unparalleled knowledge of the BVI real estate market and can guide her clients smoothly through the process of buying, selling, renting properties in the BVI. Former purchasers and current clients continually refer new clients because of their appreciation and satisfaction with her professionalism and attention to detail. Maritha has built the business alongside renovating her own home and raising a family. She manages several homes on the island and often is called in to make suggestions for renovations to help properties achieve their greatest potential. Through her many years of working with builders and inspectors, she knows most of the original owners, builders and architects throughout the islands. This deep level of insight and experience is combined with a trained eye for interior design that truly sets Maritha apart as the BVI's premier Broker. Maritha attended FIDM, Los Angeles Fashion Institute of Design and Merchandising for Interior Design and Architecture which gave her a strong foundation for her profession. She and her team will always give honest and straightforward advice and will continually go the extra mile to meet the needs of any client, characteristics that have built the firm a strong professional yet caring reputation. Maritha has high moral and spiritual values and is a great advocate for social work within the community. She was a BVI Girl Guide leader for several years, taking her patrol and other BVI patrols overseas to help enrich the girls' cultural experiences while also teaching swimming for the BVI Government. Maritha is a qualified boat captain and Scuba Diving Instructor, married to Randy who owns and operates the dive operation at the exclusive Peter Island Resort. She has two children, Lauren who works as a humanitarian, social worker and Guest Services/Event Coordinator for Moskito Island, and Austin is a College Student, BVI National Rugby Champion, MVP and loves his sport as he seeks his higher education.
Agency

123 Main Street 2nd Floor - VG1110 Road Town
Description
To those who value the unique, British Virgin Islands Sotheby's International Realty is the leading local real estate services provider that can truly provide unrivaled access to qualified people and distinctive properties around the world. BVI Sotheby's International Realty has been serving the property needs of the British Virgin Islands since 1991 and it is this extensive local expertise and knowledge combined with our international reach that sets us apart. Our vision is to unite extraordinary properties with extraordinary lives through both our extensive global marketing network and our experienced and knowledgeable team of sales associates. The British Virgin Islands are known through the world for its unspoiled natural beauty and as a premier yachting destination. Led by owner Maritha Keil the team will provide a deep level of insight and information on all aspects of the British Virgin Islands and the process of buying and selling a luxury property in this unique part of the Caribbean.
Relevance

Max price

Min price

Size

Bedrooms

Newest listed
€ 2,607,100

Elevated above a rugged shore surrounded by three nearly deserted white sand beaches is this a rare oceanfront development opportunity overlooking the Caribbean Sea. Katitche...

Presented by

Maritha Keil

COLLECTION

Price on Application

On February 12th, this exquisite oceanfront estate overlooking Little Dix Bay in Virgin Gorda will be sold at Luxury auction without reserve! List price is for reference only....

Presented by

Maritha Keil

COLLECTION

€ 1,722,600

This uniquely designed hilltop Indigo Plantation Home features three bedrooms, three and a half baths, tropical outside showers and spacious rooms that offer spectacular moonset...

Presented by

Maritha Keil

COLLECTION

Price on Application

Set at the beginning of Long Bay, one of the most photographed and picturesque beaches in the Caribbean, Sunset Villa is a unique 6 bedroom, 6.5 bathroom world class beachfront...

Presented by

Maritha Keil

COLLECTION

€ 2,048,500

Silver Palms – a spectacular 4 bedroom, 4.5 bathroom and a large swimming pool awaits to refresh you. And if that is not enough it is located close to beautiful Long Bay Beach,...

Presented by

Maritha Keil

COLLECTION

€ 2,188,100

Casa Asombrosa is located in the exclusive Crook's Bay neighborhood on the southeastern coast of Virgin Gorda with access to a secluded sandy beach. Built among the giant granite...

Presented by

Maritha Keil

COLLECTION

€ 3,072,700

Built 16 years ago this charming Caribbean home offers modern accolades and boasts the "Best of Island Living!!" ilaali means "Welcome" or "Good Morning" which is exactly how you...

Presented by

Maritha Keil

COLLECTION

€ 4,655,600

Situated on the exclusive Great Camanoe Island near Tortola is a wonderfully secluded hilltop retreat known as Indigo Breeze Estate. Built to withstand just about anything nature...

Presented by

Maritha Keil

COLLECTION

€ 4,655,600

Hawk's Nest is a sophisticated 3,805 square ft. home on 2.4 acres of secluded beachfront land in Virgin Gorda's exclusive Crook Bay Residential Estates. This sprawling waterfront...

Presented by

Maritha Keil

COLLECTION

€ 2,700,300

Having undergone a complete renovation after Hurricane Irma, Amateras is like no other Villa in Virgin Gorda. Named after the mythical Goddess of Sun in Japan, Amateras offers...

Presented by

Maritha Keil

COLLECTION

€ 1,815,700

SummerSalt is located in the most popular area of Tortola for many vacation rental properties and long-term residents alike. SummerSalt is newly renovated with all new appliances....

Presented by

Maritha Keil

COLLECTION

€ 1,862,200

Situated on a large 1.134 acre lot high above Cane Garden Bay on the exclusive Shannon Estate, Craobh Haven sits majestically looking out towards Jost Van Dyke and the vast...

Presented by

Maritha Keil

COLLECTION

€ 3,258,900

Belmont House is located on the prestigious Belmont Estate, and only a short drive from the hidden gem that is Smugglers Cove, this magnificent new family home provides a wealth...

Presented by

Maritha Keil

COLLECTION

€ 1,722,600

Villa Del Mar is a sophisticated and elegant 5 bedroom 6 bathroom Villa located in the coveted Belmont Estate. Perched on a Hill top providing expansive views of Long Bay Beach,...

Presented by

Maritha Keil

COLLECTION

€ 2,746,800

Welcome to Loblolly Villa, a 6 bedroom, 6 1/2 bathroom private income producing vacation home located in one of Virgin Gorda's most pristine, luxurious and popular beachside...

Presented by

Maritha Keil

COLLECTION