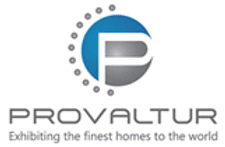 Agency
Cesar Herrera | Cesar Herrera Gutierrez en PROVALTUR INTERNATIONAL
Av. Los Proceres No. 10 Diamond Mall, Local 1a - Santo Domingo
Description
PROVALTUR INTERNATIONAL INC is a luxury boutique real estate company offering the most exclusive homes of the Dominican Republic to the world.

In 2007 PROVALTUR INTERNATIONAL became the exclusive affiliate of CHRISTIES INTERNATIONAL REAL ESTATE for the Dominican Republic.

CHRISTIES INTERNATIONAL REAL ESTATE is a global network of the top brokers from around the world in selected markets, backed by the esteemed auction house and offering homes worldwide. The CHRISTIES brand is instantly recognizable to elite clients and distinguished PROVALTUR as the elite broker in the Dominican Republic. We focus exclusively on fine residential and prime coastal real estate and understand how to reach and serve this discerning market. Along with this expertise, we offer tailored service to both sellers and buyers. CHRISTIES affiliates get exclusive collaboration from our auction house and from our network of the world's top brokers.

Cesar Herrera, PROVALTUR INTERNATIONAL founder is the only CHRISTIES INTERNATIONAL real estate luxury specialist in the Dominican Republic.
Relevance

Max price

Min price

Size

Bedrooms

Newest listed
€ 18,758,200

A vast and contemporary marvel property,  Rio Mar 23, leaves customization and the finishing details up to you. On the tropical hillside, it affords all rooms excellent views of...

Presented by

Cesar Herrera | Cesar Herrera Gutierrez en PROVALTUR INTERNATIONAL

ELITE

€ 2,433,900

A Surprising sanctuary shaped to meet all clients requests post pandemic and more. As published the 24/2/2021 in the New York Times ( ) Reimagined layouts - Juan Carlos Tafur...

Presented by

Cesar Herrera | Cesar Herrera Gutierrez en PROVALTUR INTERNATIONAL

PRESTIGE

€ 1,828,900

Oceanfront tropical eden!! paradise found! stunning, breathtaking views!! private, resort like living!! renewed in 2017..... stairs to private ocean below!!!!!! now 100%...

Presented by

Cesar Herrera | Cesar Herrera Gutierrez en PROVALTUR INTERNATIONAL

PRESTIGE

€ 10,786,000

About the Villa Carved in natural coraline stones and rectangular stone walls with a majestic blue ammonite shape, the high-ceiling wooden entrance will take guests to one of the...

Presented by

Cesar Herrera | Cesar Herrera Gutierrez en PROVALTUR INTERNATIONAL

PRESTIGE

€ 4,642,700

While modern minimalist style is present. For one, the architectural design and sleek, artisan interior fixtures call back to traditional Latin American styles and a time when...

Presented by

Cesar Herrera | Cesar Herrera Gutierrez en PROVALTUR INTERNATIONAL

PRESTIGE

€ 4,033,000

Vistamar 8 is a gorgeous 7 Bedroom 10+ bath on 1.24 acres direct frontage on exclusive "Romana Country Club". Villa has it's own 4000 bottle wine cellar! Offers a wonderful...

Presented by

Cesar Herrera | Cesar Herrera Gutierrez en PROVALTUR INTERNATIONAL

PRESTIGE

€ 1,828,900

Samana by the Sea at Loma Esperanza, Portillo, Samana  just reduced ! usd 1,950,000 from usd 2,200,000 Six bedrooms and seven bathrooms 10,000 sq ft of sleek modern design ...

Presented by

Cesar Herrera | Cesar Herrera Gutierrez en PROVALTUR INTERNATIONAL

PREMIUM

€ 2,813,700

Totally Renovated and Refurnished ! At this Golf Front Punta Majagua Villa, you can enjoy the beautiful landscape located on the fifth hole of the golf course of Punta Espada,...

Presented by

Cesar Herrera | Cesar Herrera Gutierrez en PROVALTUR INTERNATIONAL

PREMIUM

€ 2,719,900

  Solar: 1,516 mts Casa: 1,100 mts, distribuidos en dos pisos y sotano terminacion de primera, consta de: 5 Habitaciones con pisos de madera, ac central, con sus baños de...

Presented by

Cesar Herrera | Cesar Herrera Gutierrez en PROVALTUR INTERNATIONAL

PREMIUM

€ 2,766,800

8,170 sq ft of Spacious & Exquisite Interiors ( 760 m2 ) 5 Bedrooms and 6 baths Extensive 3,300 m2 lot with gardens and golf and ocean views Exquisite Villa, the perfect...

Presented by

Cesar Herrera | Cesar Herrera Gutierrez en PROVALTUR INTERNATIONAL

PREMIUM

€ 2,579,300

Beachfront villas, Bed & Breakfasts, Business, Luxury Lifestyle, Villas in Las Terrenas, Los Nomadas, Playa Coson With 50 meter of beach at Coson 1,000m2 builded area Large...

Presented by

Cesar Herrera | Cesar Herrera Gutierrez en PROVALTUR INTERNATIONAL

PREMIUM

€ 1,759,500

About Sea Horse Ranch Resort Sea Horse Ranch is a distinctive oceanfront villa resort on the north coast of the Dominican Republic offering exclusivity in a setting that is among...

Presented by

Cesar Herrera | Cesar Herrera Gutierrez en PROVALTUR INTERNATIONAL

PREMIUM

Price on Application

Fantastic house, very private with contemporary flawless design. As private as the front of the home appears, the back is equally open and inviting.  Stepping through the front...

Presented by

Cesar Herrera | Cesar Herrera Gutierrez en PROVALTUR INTERNATIONAL

PREMIUM

Price on Application

Do you long to live where others vacation? Do you picture yourself waking up each and every morning to sea air, vast ocean views, and the feel of sunshine as it warms your skin?...

Presented by

Cesar Herrera | Cesar Herrera Gutierrez en PROVALTUR INTERNATIONAL

PREMIUM

€ 2,626,100

Excellent property with traditional architectonic characteristics exquisite interiors design, with privileged location, facing one of the prestigious Punta Espada Golf Course,...

Presented by

Cesar Herrera | Cesar Herrera Gutierrez en PROVALTUR INTERNATIONAL

PREMIUM