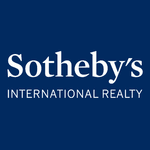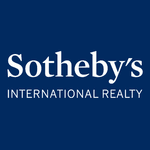 Agent
Jonathan Smith
50 Nugent St, Southampton, NY 11968 - 11968 Southampton
Description
Jonathan Smith has been involved in the real estate industry as an agent, small-scale developer and investor for over a decade, giving him a unique and comprehensive perspective on the market.

The native New Yorker has been summering on the East End for forty years, making him intimately familiar with the Southampton area. Jonathan grew up in New York City and attended the Collegiate and Lawrenceville schools. He studied at the American University of Paris and Trinity College Dublin before graduating from Vassar College.

In his early professional life, Jonathan was a political consultant and fundraising professional, working with state and national campaigns before running for New York State Assembly in 2008. He was subsequently recruited to lead the team of unrestricted fundraisers at Vassar College as the Director of the Annual Fund. During this period, he consistently purchased, renovated and sold investment properties throughout New York in what was a passion that would lead him directly to Sotheby's International Realty.

Since joining Sotheby's International Realty, Jonathan has facilitated notable transactions at all price points. While focusing primarily on the Southampton market, he has worked successfully in all corners of the East End. In 2015, he represented over $50 million in Hamptons listings, including a $17 million sale on Halsey Neck Lane, the highest priced non-waterfront transaction in the Estate Section of Southampton Village that year. He set another benchmark in 2017 when he sold the exquisite Manhanset House estate in Dering Harbor, representing both the selling and listing sides of the transaction and setting the record for the highest residential sale on Shelter Island in almost ten years. In only his fourth year at Sotheby's International Realty, Jonathan was ranked among the top 1% of 50,000 agents worldwide.

Jonathan lives in Sag Harbor with his wife, Catherine, their daughter and their Australian Shepherd, Godfrey, and enjoys sailing, renovating historic houses and restoring classic sports cars.
Agency

6 Main Street - 11937 East Hampton

Agency

2446 Main St, Bridgehampton, NY 11932 - 11932 Bridgehampton

Agency

50 Nugent St, Southampton, NY 11968 - 11968 Southampton
Relevance

Max price

Min price

Size

Bedrooms

Newest listed
A rare opportunity to summer in a celebrated designer's own home. Recently completely rebuilt, this fashionable home epitomizes the luxury and subtle elegance that is expected of...

Presented by

Jonathan Smith

PREMIUM

Recently fully renovated, this historic 3 bedroom/3 bath home is the perfect base from which to enjoy all that Sag Harbor and the Hamptons have to offer. Located in the heart of...

Presented by

Jonathan Smith

COLLECTION

Enjoy the ultimate summer experience in this amazing Water Mill estate. Elegant gates open to a long driveway that swings around to this classic shingle understated but impressive...

Presented by

Jonathan Smith

COLLECTION

Available for rent: $35,000 (two weeks in August 2018) An ideal summer home, recently partially renovated while retaining the old Hamptons charm of the classic summer cottages of...

Presented by

Jonathan Smith

COLLECTION

Spectacular waterfront on North Haven. This state of the art newly built house with expansive views over Shelter Island Sound and Sag Harbor village waterfront is now available...

Presented by

Jonathan Smith

COLLECTION