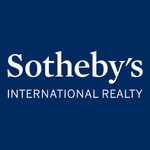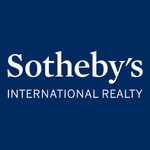 Agent
Patrick Sinn
Agency

Peninsula Sotheby's International Realty
Description
Patrick has over 20 years of sales experience. He was previously working at Crown Casino as head of their International Sales and Marketing Offices and commenced his role as Sales Associate at Sotheby's Realty in 2014. This role is the perfect fit for Patrick as it combines his appreciation for architecturally significant homes and inspiring properties with his ability to sell. Patrick understands that success comes from commitment, hard work and persistence. He has a strong work ethic and prides himself on servicing his client's needs by being reliable, accessible, and maintaining open and honest communication. These attributes combined with his business acumen, negotiating skills and market knowledge gives his clients great confidence. Patrick quickly establishes a rapport with perspective buyers allowing them to feel comfortable to open up and offer information that can then be tailed to match up with the most suitable Sotheby's Realty listings. He is continuously prospecting with his vast network of clients, associates, and friends to introduce properties to buyers. Patrick has been holidaying in Sorrento and Portsea for over 40 years, a tradition that has been passed down from his parents and grandparents and he now lives in Portsea permanently with his wife Alli and their three dogs. When he is not working Patrick loves morning walks in the Sorrento Historic Park, evening walks at Fisherman's Beach and spending time with his wife and dogs. Patrick has an appreciation for art and in particular the Australian artists who are recognized on the Sorrento/ Portsea Artist Trail.
Agency

119-125 Ocean Beach Road Level 1 - 3943 Sorrento
Description
Our Peninsula office is located in the main street of Sorrento on the 1st Level at Suite 5, 119-125 Ocean Beach (Cnr Darling Road). The Sotheby's International Realty network retains more than 24,000 sales associates in over 1,000 offices, located in more than 74 countries and territories worldwide. Sotheby's International Realty places over 10,000 referrals every year via a dedicated referral office network and extends this legacy with real estate representation throughout the world. Peninsula | Sotheby's International Realty's Sorrento office is independently owned & operated. Our Officer in Effective Control is Rob Curtain +61 418 310 870.
Relevance

Max price

Min price

Size

Bedrooms

Newest listed
Price on Application

Impeccably Presented Single-Level Private Retreat A rare opportunity to live in one of Portsea's most distinguished locations only a short distance to Fishermans Beach with this...

Presented by

Patrick Sinn

COLLECTION