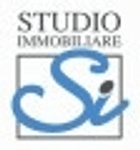 Agency
STUDIO IMMOBILIARE SI
Via Attilio Frosini, 70 - 51100 Pistoia
Description
Automatic translations use Google Translate and may not be completely accurate. An error occurred during the translation with Google Translate. Please try again later.
The progress made in the seven years of the Courts Group Ltd. was intense, exciting, full of excitement and satisfaction for the company and for its employees.

In the pages of our history remain etched above two constants: the desire to do more and the ability to adapt to the constant changes demanded by the market.

These features have plagued all our employees because they work in the Courts Group Ltd. has always meant a great variety of interests in the search for new knowledge and refinement of skills.

The reasons for this success are not in coincidence or luck.

The Courts Group Ltd. is the result of a specific program, changed from moment to moment keeping in mind the socio-economic contexts in flux, as well as forecasts centered, common sense associated with an enthusiasm and inventiveness uncommon, thanks to ' prudent and wise management run helped by the strength of the brand and the constant investments in the image.

The public recognizes us seriously and professionally and linearity behavior characterized by clarity and transparency.

Observing The Group Short Ltd is evident that the years spent and the successes we do not "rest on our laurels ~ or have changed the spirit and the relationship with the customer whose satisfaction remains the primary interest of the Company.
We continue on our way with hard work, rewarded by the consideration of the public that is aware of the efficiency of the organization and feels that the Courts Group Ltd. has contributed to the solution of their real estate problems, contributing to the realization of the dream of the family to own a 'home.

The development of territorial continue in the coming years with an expansion of the interests and business ventures. It is a necessity: the Group Ltd Courts can not in fact stand up to the new challenges of the market and expand their horizons of interest.
The Group Ltd. courts will continue to grow: we will always need employees to give life to the expansion projects that will bring new job opportunities and professional development and career.

Finally, and following on from what is not mentioned in regard to the finality of achievements, there is a spontaneous wish (him to let the reader) that still have many anniversaries to follow, and that the history of Corti Group Ltd may periodically be updated with striking, positive news.
Relevance

Max price

Min price

Size

Bedrooms

Newest listed
Price on Application

Immersed in the green Tuscan countryside, a few kilometers from the center of Prato, we have for sale a splendid estate surrounded by six hectares of land. The stately home is...

Presented by

STUDIO IMMOBILIARE SI

PREMIUM

Price on Application

Presented by

STUDIO IMMOBILIARE SI

PREMIUM

€ 800,000

Presented by

STUDIO IMMOBILIARE SI

PREMIUM

€ 450,000

Near Montecatini, in a foothill position, we have a 70's villa on two levels. The property, which is to be restored, is composed of: entrance, double living room, kitchen, dining...

Presented by

STUDIO IMMOBILIARE SI

PREMIUM

€ 650,000

In the semi-hilly and elegant area of Montale, we have for sale a villa free on three sides. The villa has a total floor area of 200 square meters spread over 3 levels and is in...

Presented by

STUDIO IMMOBILIARE SI

PREMIUM

€ 1,750

Immersed in the green Tuscan hills, in the Croci area, municipality of Massa and Cozzile, we rent a splendid large farmhouse with the possibility of being divided into two units....

Presented by

STUDIO IMMOBILIARE SI

PREMIUM

€ 420,000

In the hilly and green area of Serravalle Pistoiese, near Castellina, reachable in 10 minutes by car from Pistoia, we have for sale a portion of a farmhouse free on 3 sides, with...

Presented by

STUDIO IMMOBILIARE SI

PREMIUM

€ 595,000

Presented by

STUDIO IMMOBILIARE SI

PREMIUM

€ 590,000

Presented by

STUDIO IMMOBILIARE SI

PREMIUM