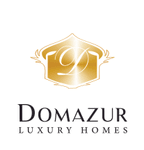 Agency
DOMAZUR LUXURY HOMES
Nice
Description
Welcome at Domazur Luxury Homes.

A purchase of a house or an apartment in a foreign country is a complex matter.
Getting an understanding of various areas and alternatives available on the market; trying to get a notion of what is "the correct market price"; having a notary who finds time for Your case, and ideally who speaks Your language; setting up the structure in the way which is most efficient from tax point of view; having a realistic evaluation of cost and time of refurbishment and administration issues involved; help with setting up the bank accounts - those are just a few aspects with which You'll be dealing during the search process.
And when You finally complete the purchase and collect the keys - the "the hassle" doesn't end, You need to set up the utility services, pay local taxes, know where to look for the furniture, where to repair cars at "local" prices, how to enroll children to school if You moving permanently, where to seek medical advice etc.
At Domazur we understand all those needs, and we have helped many clients to make the search and buying process as well as the subsequent settling in, as painless and time/cost efficient as possible. They are happy to testify to our professionalism, "can do" attitude, our extensive network of local contacts, honesty and last but not least - our inexhaustible (nearly) patience.
We are here to help You make Your dream come true.

Hope to see You soon!
Relevance

Max price

Min price

Size

Bedrooms

Newest listed
€ 4,600,000

Nestled in a very confidential area, 'Cap Martin' in Roquebrune, this 313 sqm newly renovated with top quality appointments villa opens its windows and terraces onto a lovely view...

Presented by

DOMAZUR LUXURY HOMES

ELITE

€ 1,190,000

Unique penthouse of 77 sqm with a roof top terrace of 120 sqm offering a breathtaking view of the bay of Villefranche. Recently totaly renovated. Composed of a living room...

Presented by

DOMAZUR LUXURY HOMES

ELITE

Price on Application

Located on the top of a hill overlooking the Mediterranean sea, the villa offers a privileged view of the sea and the Cap d'Antibes. Recently renovated, this property is equipped...

Presented by

DOMAZUR LUXURY HOMES

PRESTIGE

€ 7,500,000

Located in one of the most sought after areas of Roquebrune Cap Martin, villa of 370 sqm to renovate in a dominant position. Possibility to extend surface upto 500 sqm. Built on a...

Presented by

DOMAZUR LUXURY HOMES

PRESTIGE

Price on Application

Apartments in Palm Jumeirah. Between the shimmering waters of the Arabian Gulf and the glimmering Dubai skyline, on the golden sands of the eighth wonder of the world, is an...

Presented by

DOMAZUR LUXURY HOMES

PRESTIGE

€ 3,950,000

In the very exclusive neighborhood of 'La Petite Afrique' in Beaulieu-sur-Mer, stunning Belle Époque villa of 300 sqm with a swimming pool in a garden of 700 sqm. This remarkable...

Presented by

DOMAZUR LUXURY HOMES

PRESTIGE

€ 850,000

Apartment of 59 sqm, located in a prestigoues residence with a swimming pool and a garden. Consisting of a living room opening onto a terrace of 15 sqm with a panoramique sea...

Presented by

DOMAZUR LUXURY HOMES

PRESTIGE

Price on Application

Not far from Casino in Monte Carlo, one bedroom apartment of 37 sqm recently renovated. Consisting of a living room, an open plan kitchen, 1 bedroom, 1 bathroom....

Presented by

DOMAZUR LUXURY HOMES

PRESTIGE

Price on Application

London - Highgate Villa of 998 sqm (10 476 sg ft), arranged over four floors, the lower ground floor features an outstanding indoor pool complex, spa area, treatment room,...

Presented by

DOMAZUR LUXURY HOMES

COLLECTION

€ 3,000,000

Cannes - La Californie (Parc St.Paul) Founder of the property in Cannes was the King Edward V In the 70's The property have been bought from royal English Family Windsor by...

Presented by

DOMAZUR LUXURY HOMES

COLLECTION

€ 8,600,000

A spacious, luxury villa, conveniently located at the doorstep of Monaco, and practically on the beach. A recent renovation with no expense spared; The villa consists of two...

Presented by

DOMAZUR LUXURY HOMES

COLLECTION

€ 3,900,000

Roquebrune cap martin Located in a prestigious district of Roquebrune Cap Martin, close to Monaco, sumptuous property of 300 sqm, completely renovated, with air conditioning and...

Presented by

DOMAZUR LUXURY HOMES

COLLECTION

€ 1,650,000

Dating back to the 13c this chateau/settlement was created and owned by the local lords using its fortified defenses to protect the locals against invasion and being one of the...

Presented by

DOMAZUR LUXURY HOMES

COLLECTION

Price on Application

Perfectly positioned, 30 min from Nice International Airport and 5 min from Monaco sits the idyllic forested peninsula of Cap-Martin. Historically frequented by the world's elite...

Presented by

DOMAZUR LUXURY HOMES

COLLECTION

€ 15,000,000

The property of 650 sqm commands an elevated position, high on the hillside with quite spectacular 180 degree views over the bay of Villefranche sur Mer and Saint Jean Cap Ferrat....

Presented by

DOMAZUR LUXURY HOMES

COLLECTION