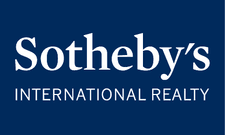 Agency
Brussels Sotheby's International Realty
Avenue Louise 251 - Brussels
Description
In the heart of Europe, Brussels is a green and cosmopolitan capital, seat of several institutions of the European Union. Its city center, dynamic and in full effervescence, contrasts with its wooded and residential suburbs.
On one of its most prestigious avenues, our Brussels Sotheby's Int. Realty office offers a portfolio of the most exceptional properties in Brussels and its periphery. Regardless of the surface and the price, our properties are all guarantees of an exceptional character, whether in terms of architecture, finishes, spaces or location.
Composed of a team of more than 15 real estate professionals, a marketing team dedicated to innovation and a dedicated administrative support, our Brussels office is delighted to accompany you through all the stages of your real estate projects, whether they are related to sale, purchase or rental.
Relevance

Max price

Min price

Size

Bedrooms

Newest listed
€ 2,500,000

At the beginning of rue Souveraine, just a few minutes away from Place Fernand Cocq, Avenue Louise and Place Stephanie, splendid apartment on the top floor of a luxurious building...

Presented by

Philippe Dijkmans

PRESTIGE

Price on Application

Located in the heart of the green area of ​​the Uccle Observatory, contemporary five-bedroom villa built by architect Serra di Migni in 2013, presenting an area of ​​± 730 m² on a...

PRESTIGE

€ 2,450,000

Situated in the green lung of Maasmechelen, this magnificent villa with a living area of ± 1000 sqm on ± 8.579 sqm of land enjoys a high quality finishing to every last detail....

Presented by

Veerle Viérin

PRESTIGE

Price on Application

On the corner of Avenue de l'Orée, a few steps from the Bois de la Cambre, a remarkable Anglo-Norman style villa dating from 1930 and designed by the architect Pierre Vierin, with...

Presented by

Jean-Marc Delcroix

PRESTIGE

€ 1,990,000

In a residential area close to Montgomery, a master house dating from 1930 developing a gross surface of ± 825 m² & 610 m² livable on a plot of 2 ares 20. This bright house offers...

Presented by

Vincent Verbruggen

PRESTIGE

€ 1,850,000

On the Avenue Molière between the Place Brugmann and the Avenue Albert, this mansion was completely renovated in 2021 while retaining its charm and period features. It offers five...

Presented by

Vincent Verbruggen

PREMIUM

€ 2,200,000

Located on Avenue Molière, bourgeois house in the Beaux-Arts style built in 1908, renovated over the years, developing a superb facade in French stone and a gross area of ​​± 485...

Presented by

Corinne Thumelaire

PREMIUM

€ 1,890,000

Located close to the Avenue Louise and the Abbaye de la Cambre, this five-bedroom mansion of ± 400 m² has been completely renovated and has retained all its charm and period...

Presented by

Vincent Verbruggen

PREMIUM

€ 2,350,000

In a popular district of Rhode-Saint-Genèse, close to the forecourt and its shops, magnificent property of ± 550 m² on ± 33 acres of land. The main house presents, on the ground...

Presented by

Bertrand de Moffarts

PREMIUM

Price on Application

It is through a long driveway across a wood that one accesses this domain of ± 15 hectares with a landscaped park and a pond, and comprising a family house and a second house,...

Presented by

Veerle Viérin

PREMIUM

€ 2,600,000

In the sought after district of Trois Couleurs, in the immediate vicinity of the Sonian forest, contemporary villa from 2005 developing a living area of ± 598 m², located on a...

Presented by

Jean-Marc Delcroix

PREMIUM

€ 1,360,000

Located between the Observatory and the avenue De Fré, new penthouse of ± 179 m² and ± 36 m² of terrace in a villa of 5 flats with contemporary lines imagined and designed by the...

PREMIUM

€ 1,850,000

In the Prince d'Orange neighbourhood, very nice duplex penthouse of a total area of ​​± 290 m² enjoying two large terraces ( ± 50 and 40 m²) a panoramic view without any...

Presented by

Jean-Marc Delcroix

PREMIUM

€ 1,650,000

Located next to the Parc du Cinquantenaire, near the Rue des Tongres, is the "Villa Les Iris" built in 1898 by the architect Jules Barbier in Art Nouveau style and classified in...

Presented by

Jean-Marc Delcroix

PREMIUM

€ 8,000,000

Manor (built in 1909), which was designed by architect A. Verhelle and furnished by A. Vervoordt, is located in a landscaped park of ± 50 ha, laid out by J. Wirtz. The entrance...

Presented by

Veerle Viérin

PREMIUM