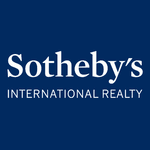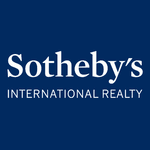 Agent
Ricardo Rodriguez
Agency

Puerto Rico Sotheby's International Realty
Description
Well-established in Puerto Rico's ever-expanding luxury real estate market, Ricardo Rodriguez brings a wide range of knowledge and expertise to assist his clients in the purchase and sale of properties throughout his native Puerto Rico and worldwide. Since 2002, when he started his real estate career, he has garnered record-breaking success, creating seamless real estate experiences and instilling a great deal of confidence from his clients. Ricardo joined Puerto Rico Sotheby's International Realty in 2015, and since 2017 he has been in the top three in sales volume, currently with over $75 million in real estate transactions since joining Sotheby's International Realty.
Starting out in real estate while living in Michigan, he worked exclusively with developers in everything from land acquisitions and leasing to selling commercial and residential properties, acquiring a wealth of knowledge and understanding on both sides of the table. With a Bachelor's degree in Finance, Ricardo moved back to his native land in 2007 to become a Licenced Attorney. Ricardo continued to hone his real estate skills and expertise by working as a senior sales executive. During his eight-year career at the prestigious St. Regis Bahia Resort, Ricardo served as their onsite Luxury Broker and Rental Program Director, developing a strong proficiency in the niche markets of luxury development and the affluent lifestyle in Puerto Rico. With his extensive luxury real estate experience, and as a licensed attorney, Ricardo has vast and complete knowledge in everything related to mortgage law, real estate law, contract law, and negotiation, all valuable skills when arranging real estate transactions for his clients. With his impeccable integrity and professionalism and over 13 years of experience in luxury real estate, Ricardo holds tremendous pride in creating a seamless experience for all his clients and as such, he is highly sought after by people relocating from other parts of the country as well as international investors who are developing greater interest in the Caribbean real estate markets.
Active in his community, Ricardo spends time volunteering and donating to organizations that help fight hunger and poverty in his native Puerto Rico. He also enjoys taking leisurely time with his two great pastimes - dogs and golf. You may find him on one of the many fairways on the island playing a round of golf, watching basketball with friends, or just enjoying all the outdoor benefits the island has to offer.
Agency

Condado, 1052 Avenida Ashford, San Juan, PR 00907, Puerto Rico - 00907 San Juan
Description
Our inaugural office opened its doors October 2012 and is the first in Puerto Rico. Located on Ashford Avenue in the affluent residential CoBe (Condado Beach) district of San Juan, we specialize in identifying unique, extraordinary properties island wide, including Vieques and Culebra Islands. Our focus here at Puerto Rico Sotheby's International Realty lies in displaying, representing and exposing these exquisite, privileged lifestyle properties to the international community. Facing the Ventana Del Mar and directly across from the ocean, we are able to capture the essence of sophistication, and the elegance of Caribbean living.
Relevance

Max price

Min price

Size

Bedrooms

Newest listed
€ 41,767,000

A once in a lifetime opportunity to own a one-acre nature filled dream home at one of Puerto Rico's most exclusive addresses - the ultra-luxury and legendary, Dorado Beach...

Presented by

Ricardo Rodriguez

COLLECTION

Price on Application

Embrace the best Puerto Rico has to offer with this sprawling multi-level estate in Rio Mar. Affording over 11,830 Sq. Ft., the stunning residence showcases one of a kind custom...

Presented by

Ricardo Rodriguez

COLLECTION

€ 8,358,000

Embrace an unparalleled tropical lifestyle with this stunning residence situated within one of the most renowned resorts in the Caribbean. Boasting a timeless coastal design, the...

Presented by

Ricardo Rodriguez

COLLECTION

€ 4,971,200

Located within one of the most exclusive communities inside the renowned St. Regis Bahia Beach Resort in Puerto Rico, this ph home is the epitome of resort living. The...

Presented by

Ricardo Rodriguez

COLLECTION

€ 2,554,300

No detail has been spared in this exquisite residence with a coveted location in Santa Maria, a highly-esteemed private community within San Juan's idyllic suburbs. Completed in...

Presented by

Ricardo Rodriguez

COLLECTION

€ 7,851,600

Welcome to your dream home in Dorado Beach East. This completely renovated single family home is an oasis of luxury, boasting an impressive 5,543 square feet of total construction...

Presented by

Ricardo Rodriguez

COLLECTION

€ 5,993,300

Newly renovated and in mint condition, this enviable home affords a bright and modern layout, ready to be furnished to your taste. Three bedrooms, three bathrooms, and a powder...

Presented by

Ricardo Rodriguez

COLLECTION

€ 1,393,800

Experience the ultimate in luxury living at the exclusive Country Club Villas at Grand Reserve Resort. This opulent 4-bedroom, 3 ½ bath residence boasts breathtaking panoramic...

Presented by

Ricardo Rodriguez

COLLECTION

€ 3,619,200

Impeccably designed and enveloped in sunlight, this elegant residence affords a coveted location within Paseo Caribe. The 7th-floor home showcases unparalleled ocean views that...

Presented by

Ricardo Rodriguez

COLLECTION

€ 1,853,700

Coastal elegance at its finest, enjoy the best the Caribbean has to offer in this tropical sanctuary by the sea. The home's enthralling views of the ocean and world-class golf...

Presented by

Ricardo Rodriguez

COLLECTION

€ 1,435,600

City Living with Mountain View This move in ready modern residence has all amenities of Guaynabo close at hand. 145 Bel Air is one of only 5 homes in the Estates. This single...

Presented by

Ricardo Rodriguez

COLLECTION

€ 3,252,200

Rare to market opportunity within the Dorado Beach Resort, this expansive blank canvas is set for transformation. Custom features, wooden accents and an inviting atmosphere enrich...

Presented by

Ricardo Rodriguez

COLLECTION

€ 1,254,400

Experience resort-style island living in a beautiful contemporary third-story apartment located in the private golf village of Country Club Villas at Grand Reserve Resort, with...

Presented by

Ricardo Rodriguez

COLLECTION

€ 2,782,900

Indulge in the pinnacle of resort living by the beach with this stellar 2-bed, 3-bath residence within the St. Regis Bahia Beach Resort. Boasting 1,829 Sq. Ft. of total...

Presented by

Ricardo Rodriguez

COLLECTION

This stunning penthouse for lease is located in the sought-after building of Mirador del Parque in financial district of Hato Rey, offering an unparalleled living experience in...

Presented by

Ricardo Rodriguez

COLLECTION