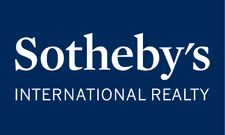 Agency
Bahamas Sotheby's International Realty
The Bahamas - Elbow Cay
Description
The Hope Town Office is located in the Abaco settlement of Hope Town, on the island of Elbow Cay. This office offers specialists with knowledge in properties for sale and vacation homes for rent in the historic area of Hope Town as well as the Elbow Cay properties located in the surrounding area.

Hope Town is a favourite destination of many Bahamians and foreign visitors and is the perfect place to relax and unwind. Hope Town is a close-knit neighbourhood, rich with historic buildings and landmarks including the famous Hope Town lighthouse.

If you are ready to own or rent a home in the Hope Town or Elbow Cay community, the Bahamian real estate agents at Damianos Sotheby's International Realty in Hope Town would be honoured to assist you.
Relevance

Max price

Min price

Size

Bedrooms

Newest listed
€ 2,770,500

New Heights is a luxurious, contemporary residence on the pristine island of Great Guana Cay in the Abacos. This modern 8-bedroom, 10-bathroom property boasts almost 4,700 sq. ft....

Presented by

Christopher Albury

COLLECTION

€ 3,991,400

Southern Cross is an exceptional oceanfront home with captivating views and beachside pool! This stunning 3,000 square-foot home offers 6 large bedrooms each with their own...

Presented by

Caroline Key

COLLECTION

€ 2,066,200

Situated on a prominent point on the Sea of Abaco, not far from the famed Baker's Bay Golf & Ocean Club resort on Great Guana Cay, Summer Breeze offers 4 bedrooms and 3.5...

Presented by

Christopher Albury

COLLECTION

€ 2,582,700

'Miles from reality, footsteps from 'The Ocean'. Tucked away in the peaceful residential community of 'Bahama Palm Shores' is 'Reef House.' This luxuriously built beachfront...

COLLECTION

€ 3,709,700

Located at Turtle Hill on Elbow Cay in Abaco, this newly renovated and remodeled island oasis features a three-story main home connected by an elevated walkway to a two-story...

Presented by

Jane Patterson

COLLECTION

€ 1,807,900

Welcome to Marlin Cottage on Man-O-War Cay, an absolutely amazing find on the exclusive north end of the island. This sea-to-sea property is comprised of 1.1 acres of elevated...

Presented by

Christopher Albury

COLLECTION

€ 1,549,600

Bahama Beach Club 2086 is an elegant vip, Newly Refurbished, New Appliances but Unfurnished, 5 bedrooms, 4 baths upstairs condo with a spacious 2750 square feet of luxury...

COLLECTION

€ 3,615,800

Nestled on a high bluff with over 85 feet of water frontage, "Pair of Aces" offers breathtaking panoramic elevated views of the Sea of Abaco. One can enjoy these views and...

Presented by

Mitzi Pearce

COLLECTION

€ 760,100

Welcome to 'Breeze', an elevated 4 bedroom 3 bath waterfront home situated on a one-quarter acre lot with approximately 90 feet of frontage on Fishers Bay. Thoughtfully designed...

Presented by

Christopher Albury

COLLECTION

€ 1,690,500

Prominently perched on the crest of a hill overlooking the Atlantic ocean beach and private marina at Scotland Cay, this well-built and excellently maintained 3 bedroom, 2 and a...

Presented by

Christopher Albury

COLLECTION

€ 852,300

Bahama Beach Club 2071 is an elegant, furnished, and newly refurbished 3 bedroom, 3 bath downstairs condo with a spacious 1650 square feet of luxury Beachfront living. Make this...

COLLECTION

€ 939,200

Purchase a 1/4 share of this beautifully appointed oceanfront home and enjoy the benefits of new construction in an up-and coming location, with reduced ownership costs. Feel the...

Presented by

Christopher Albury

COLLECTION

€ 2,816,600

Nestled on just under three acres of lush, tropical private property on Sugarloaf Cay in Abaco, Orchid Beach is an expertly crafted solid block home comprised of 2,400 sq. ft. of...

Presented by

Jane Patterson

COLLECTION

€ 1,361,800

This stunning home sits on a spacious parcel of land spanning over 50,000 square feet, providing ample privacy and tranquility. Upon arriving at the property, you'll ascend the...

Presented by

Jane Patterson

COLLECTION

€ 2,812,800

Escape to your own piece of paradise at Endless Summer, a breathtaking oceanfront home located in the desirable Dorros Cove neighborhood on Elbow Cay. This stunning pod-style home...

Presented by

Jane Patterson

COLLECTION