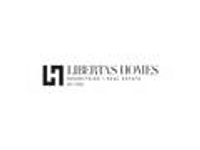 Agency
Libertas Homes d.o.o.
Ulica Iva Vojnovića 14 - 20000 Dubrovnik Grad Dubrovnik
Description
Whether you are looking for a move-in-ready home or want to design living space yourself, if you are considering property investments or have real estate you wish to sell, contact us with confidence. We are a real estate agency based in Dubrovnik, Croatia. Our mission is to conduct business responsibly, providing prompt, comprehensive, and quality services to our clients, respecting the highest professional standards, and contributing to the development of the local community. Our knowledge, experience, and commitment to excellence are a guarantee of success in your search for a perfect home or great investment.
Agent

Agency

Libertas Homes d.o.o.
Relevance

Max price

Min price

Size

Bedrooms

Newest listed
€ 7,900,000

The entire estate extends over an enviable 1200 m2 surrounded by greenery and authentic orchards and citrus trees that enrich the Mediterranean charm of this luxury property....

Presented by

Libertas Homes d.o.o.

ELITE

€ 4,000,000

For sale is a luxury villa located on one of Dubrovnik's Elaphite islands. This beautiful modern-style residence is located on a total area of ​​1,333 m2. It is located on a plot...

Presented by

Libertas Homes d.o.o.

PRESTIGE

Price on Application

From our real estate offer, we highlight this beautiful renovated house with a swimming pool and a spacious garden, which is located in the small and quiet town of Trsteno, 20 km...

Presented by

Libertas Homes d.o.o.

PRESTIGE

Price on Application

Exclusively from our offer, we highlight a beautiful house on the island of Kalamota. The island of Kalamota is one of the southernmost inhabited Elaphite islands, which is...

Presented by

Libertas Homes d.o.o.

PRESTIGE

€ 1,700,000

From the agency's offer, we highlight a beautiful villa located near the sea, not far from Dubrovnik. A luxurious villa of modern construction is located 5 km from Dubrovnik. It...

Presented by

Libertas Homes d.o.o.

PRESTIGE

€ 795,000

Exclusively from the agency's offer, we highlight a beautiful house in the immediate vicinity of Dubrovnik. A beautifully decorated stone house is located on a plot of 347 m2. On...

Presented by

Libertas Homes d.o.o.

PRESTIGE

Price on Application

From the carefully created offer of Libertas inženjering , we present a truly beautiful stone house positioned in the first row by the sea. It is located in Zaton, an idyll and...

Presented by

Libertas Homes d.o.o.

PRESTIGE

Price on Application

From the offer agency, we present a project of luxury apartments in a new building in an excellent location in Dubrovnik. The modern complex is planned in an attractive part of...

Presented by

Libertas Homes d.o.o.

PRESTIGE

€ 1,850,000

From our offer we present "The best European villa on the sea in 2020". In the vicinity of Dubrovnik, on the beautiful Peljesac, positioned next to the crystal natural pebble...

Presented by

Libertas Homes d.o.o.

PREMIUM

€ 4,000,000

Libertas inženjering unmistakably singles out a restored stone house in the most exclusive part of Dubrovnik. Restored by renowned experts in the construction, decoration and...

Presented by

Libertas Homes d.o.o.

PREMIUM

Price on Application

This luxury villa from the carefully and responsibly designed real estate offer of Libertas Inžinjering is in a quiet and harmoniously rich neighborhood, only six kilometers away...

Presented by

Libertas Homes d.o.o.

PREMIUM

Price on Application

For sale is a luxurious oasis hidden among the pines of the Elaphite island. Two beautiful villas that exude luxury and modern design, enriched with greenery, located on the very...

Presented by

Libertas Homes d.o.o.

PREMIUM

€ 2,800,000

Libertas Inženjering proudly singles out the Baroque palace in the heart of Dubrovnik's old town, a unesco World Heritage Site, from its carefully selected offer. This scarce and...

Presented by

Libertas Homes d.o.o.

PREMIUM

Price on Application

From its carefully and responsibly selected offer, Libertas inženjering unmistakably singles out a truly beautiful stone house on a unique elevated location with a priceless view...

Presented by

Libertas Homes d.o.o.

PREMIUM

€ 1,800,000

Close to the main street Stradun in the historic part of Dubrovnik, the owners gave a new look to the stone house and started a private business. A small private hostel with a...

Presented by

Libertas Homes d.o.o.

PREMIUM