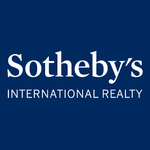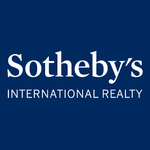 Agent
Alvaro Calandra
Agency

Montevideo Sotheby's International Realty
Description
Alvaro Calandra comes from the Technology and Media & Entertainment Business.
Having lived in the US, Spain, Panamá, and Uruguay, and traveled over 20 countries, he has a strong sense of customer relationship and technology.
With 30 years in IT, he brings valuable expertise in research analysis, content creation and online marketing.
Now having successfully complete the Real Estate Management Analyst career, and obtaining his license, he´s merging his knowledge in audiovisuals with real estate, to create compelling stories.
Fluent both in English and Spanish, and with global connections from he´s years related to the Broadcast industry, he´s working in Uruguay at a time where the country is getting great attention worldwide.
Alvaro is a seasoned professional, with an ability to drive any type of deal representing all clients with the utmost attention, discretion and focus. That is why he decided to join Bado y Asociados Sotheby's International Realty, a brand recognized for its culture of exclusivity, competence and passion.
Agency

Dr. Andres Puyol 1605 - Montevideo
Description
We are a company of professional agents, part of an international network of brokers who share certain values and objectives.
We are guided by the pursuit of excellence in the service that we offer and the commitment to treat each one of our clients as if they were unique. Discretion, integrity and refinement; these three words describe our brand's personality.
Our team is made up of experienced agents who know the local market and at the same time understand the idiosyncrasies of sophisticated clients looking for distinguished properties or real estate investment opportunities.
We are experts in the service of APPRAISAL, using different methodologies to achieve a transactional value as close as possible to the market's reality.
Our agents constantly receive training and have the technological platform of a world-class company.
Our referral network and access to clients all over the world differentiate us from many other local real estate companies.
Relevance

Max price

Min price

Size

Bedrooms

Newest listed
€ 562,700

Excellent house in the heart of Carrasco, built with noble materials, in good condition ready to move, surrounded by gardens and trees. The 345 m2 (3.713 sq ft) house is in the...

Presented by

Alvaro Calandra

COLLECTION

Excellent house in the heart of Carrasco, built with noble materials, in good condition ready to move, surrounded by gardens and trees. The 345 m2 (3.713 sq ft) house is in the...

Presented by

Alvaro Calandra

COLLECTION