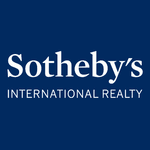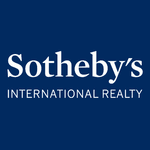 Agent
Joaquin Latina
Agency

Montevideo Sotheby's International Realty
Description
Joaquin's international experience and ability to connect have laid the foundation for the person and the realtor he is today. He has lived in several other countries, which has strengthened his ability to communicate and accommodate others. He brings those key elements and a fresh approach to the Uruguayan market at Sotheby's, which allows him to successfully cater to his clients. Through his creative and aggressive marketing savvy and his strong sense of space and design, Joaquin is able to satisfy both buyers and sellers. He views his interactions with his clientele as more than transactions revolving around a property; he devotes time to cultivating and maintaining relationships with individuals to truly offer a higher level of service, offering a thoughtfully considered approach to achieving each specific goal. Joaquin represents a wide range of clients from esteemed professionals to high-profile clients. His equal respect and treatment of everyone he crosses paths with is a testament to his unique ability to connect.
Agency

Dr. Andres Puyol 1605 - Montevideo
Description
We are a company of professional agents, part of an international network of brokers who share certain values and objectives.
We are guided by the pursuit of excellence in the service that we offer and the commitment to treat each one of our clients as if they were unique. Discretion, integrity and refinement; these three words describe our brand's personality.
Our team is made up of experienced agents who know the local market and at the same time understand the idiosyncrasies of sophisticated clients looking for distinguished properties or real estate investment opportunities.
We are experts in the service of APPRAISAL, using different methodologies to achieve a transactional value as close as possible to the market's reality.
Our agents constantly receive training and have the technological platform of a world-class company.
Our referral network and access to clients all over the world differentiate us from many other local real estate companies.
Relevance

Max price

Min price

Size

Bedrooms

Newest listed
Price on Application

Wonderful 4-bedroom, 3-bathroom beach house in stellar location in La Pedrera. In the upper level there's a substantial open concept living room and dining room area featuring...

Presented by

Joaquin Latina

COLLECTION

€ 609,600

Nefertiti Building, built in 1950 by Arch. Faget Figari. With an area of 504 m², clean lines, large spaces and 4-meter ceilings. high, Slavic Oak parquet, three magnificent...

Presented by

Joaquin Latina

COLLECTION